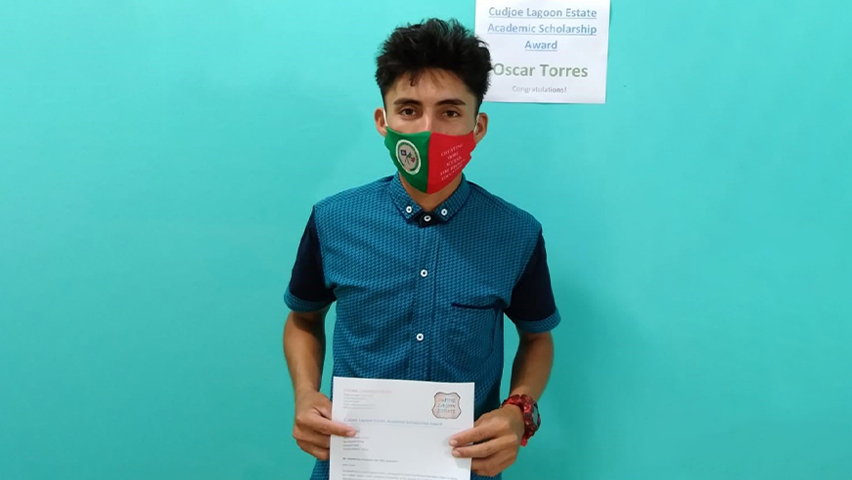 2021 CLE Scholarship Recipient Announced
Cudjoe Lagoon Estate along with The Corozal Football Association would like to take this opportunity to congratulate Oscar Torres on receiving the 2021 Cudjoe Lagoon Estate Academic Scholarship Award.
We admire the work of the Corozal Football Association, especially Mr. Martin and Mr. Frank, for always working hard and rallying as much support as they can for our future leaders. With their help we were able to identify an outstanding candidate, Oscar Torres, who has always been a hardworking and dedicated individual, both on the field and in the classroom. With our support he will now be pursuing a bachelor's degree at the University of Belize.
We're extremely proud to be a part of his academic journey.