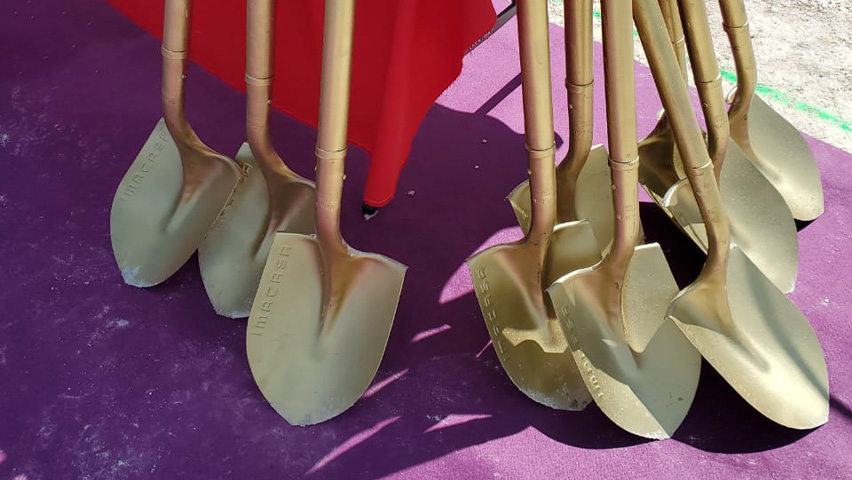 Groundbreaking of Corozal to Sarteneja Road
With a fifty million dollar loan from the government of Taiwan, the ground breaking took place today of a stretch of twenty-seven miles of road from Corozal to Sarteneja. The work is expected to be competed in more than four years and is one of the biggest infrastructure projects up the north.
The breaking of ground on the Corozal-Sarteneja road project is a very exciting milestone for the Cudjoe Lagoon Estate. The road will give much easier access to the community and will further accelerate the tourism boom in the Corozal Area. With the road under construction and more interest than ever in the region, now is the time to invest in Cudjoe Lagoon Estate.
Upon completion of the road, residents and visitors will have access to bridges between the community, Corozal, and Sarteneja, opening up new opportunities for fast and efficient domestic travel. These bridges and newly paved roads will enable those living in Cudjoe Lagoon Estate to reach the regional airport in Northern Belize within minutes.
Even before the development of the new road, tourists have been flocking to Belize in record numbers. The first half of 2019 showed Belize welcoming 6 percent more overnight visitors than the first half of 2018.
The continued development of Belize means more and more tourists will surely continue to visit and also take up residence in the country. Belize's Northern region of Corozal, home to Cudjoe Lagoon Estate, is becoming especially popular, further showing that now is the time to invest in real estate within the community.